Dragon Naturally Speaking Hardware Compatibility List - Tablet PCs / Array Microphones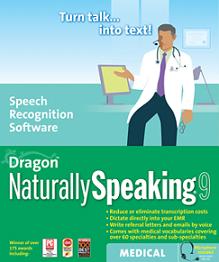 ---
Tablet PCs /Array Microphones
---
LE1600
Evaluation Report
Manufacturer: Motion Computing (Phone: 1-866-MTABLET (866-682-2538))
Model: LE1600
Device Category: Tablet PCs with Array Microphones
Accuracy Scale Dragon Score:


Compatibility Category: Nuance Certified
Summary: Date tested: Version 9 - 6/06
MS Windows XP Tablet PC2005 Edition
Model Tested:
Specs: 512 MB RAM, 1.5GHz Pentium M Processor, Centrino,
embedded microphone array technology
Use of microphone array models in US English:

All other languages: 1 Dragon (with generic mike dictation source)

With external "certified" Dragon microphone:

Utilize the array microphone calibration tool in the Tablet PC Input Panel. Set angle to narrow - if noisier environment.
Do not use at distances further than 14 inches from the Tablet PC screen.
It is recommended to utilize Landscape mode screen orientation.
see also device category:
Tablet PCs
---
Compatibility Category Descriptions
Nuance Certified
Passed all tests with Dragon NaturallySpeaking and meets our highest performance and quality standards.
Nuance Authorized
Fully compatible with Dragon NaturallySpeaking and meets satisfactory performance and quality standards under certain operating conditions that are specifically indicated.
Reseller Endorsed
The device was either not tested by Nuance or does not quite meet our full certification criteria, but resellers/VARs or customers have reported full satisfaction with its performance with Dragon NaturallySpeaking.
Order Dragon Naturally Speaking
Schedule your FREE Medical Transcription Software Demo today.
View the History of Voice Recognition and Speech Recognition Software