Dragon Naturally Speaking - An Overview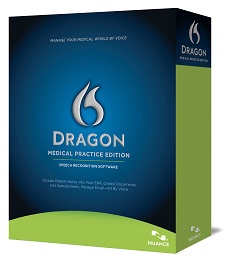 ---
Dragon Naturally Speaking is the product name for a voice recognition software by Nuance (formerly ScanSoft / Dragon Systems and Learnout & Hauspie).
Dragon Naturally Speaking comes in Preferred, Professional, Medical and Legal versions.
The software not only allows you to dictate directly into a computer file, but also allows one to control software programs with their voice.
The biggest markets are dictation for the Medical and Legal markets, but there are also large followings in the RSI (Repetitive Stress Injury) and Disabled arenas. Even power computer users like to use Dragon Naturally Speaking.
The software, Dragon Naturally Speaking, works with all Windows and Web based software applications. Essentially, if you can type into a text file, you can dictate into it as well. If you can manipulate the program with a mouse, you can control it with Dragon Naturally Speaking.
Medical professionals can instantly transcribe their medical records with the software. Attorneys use Dragon Naturally Speaking to help them dictate their endless case files.
The software has accuracy rates of 95% within 30 minutes and 99% within a week. Dragon Naturally Speaking also allows users to speak / dictate at rates up to 160 words per minute.
Order Dragon Naturally Speaking
Schedule your FREE Medical Transcription Software Demo today.
View the History of Voice Recognition and Speech Recognition Software