Voice Recognition and Electronic Medical Records Software for your Medical Practice
New Release of Dragon Medical Practice Edition 4
Click the image below to see a demonstration of Dragon

®

Naturally Speaking Medical Practice Edition 4 .
Olympus Pro Certified Reseller -Microphones and Recorders
Welcome to 1 Focus Medical Software, a National Reseller of Voice Recognition, Electronic Medical / Health Records (EMR - EHR), and Medical Billing software. My name is Ted Maher, and my business partner's name is Joshua Arciniega. We will be working with you to make sure that your specific needs are met and the right solution is found. We are full service software consultants specifically for the Medical field. We have worked with most of the Electronic Medical Records, Medical Billing, and Voice Recognition software on the market.
We represent several product lines such Dragon Medical Practice Edition 4 and Dragon Dictate Medical for MAC by Nuance ( Voice Recognition software ), SayIt Cloud-based medical transciption software and speech recognition by nVoq, Amazing Charts, EHR software, Radekal EHR, Mobile Clinician EMR software by Trigram Technology ( Electronic Medical Records software ), and Atlas Digital Patient Payment Platform.
Dragon Medical in Spanish ( en Español ) available.
Please call us toll-free at 1-888-775-3020 for all your medical software needs.
Dragon Medical Practice Edition 4 medical dictation software has been updated for Windows 10 and Dragon Dictate Medical for the Mac 5.0 has been released (while not officially Sierra OS from the manufacturer, we have been able to implement it as a reseller).
Check out the Past REVIEWS and AWARDS Page
Every day, doctors scour the market looking for new ways to help simplify their office routines and reduce their costs. Medical Transcription software will save you time and money with your EMR Systems. By investing in Dragon Naturally Speaking Medical Transcription Software by Nuance , you are investing in yourself. This Medical Dictation software package is also known as Dragon Dictate and Dragon Speak or just Dragon Medical.
Imagine...
· Instant Transcription - no wait - Saves Time
· Dragon Naturally Speaking costs 80% less than manual medical transcription and legal transcription.
· Save $17,000 per doctor per year in Medical Transcription costs
· Medical dictation software saves hundreds of hours of work - Dragon Medical Practice Edition 2 is the answer.
· Populate any Electronic Medical Records software quickly.
· Plantronics wireless headsets as well as digital voice recorders by Sony and Olympus can also be purchased here.
. Dragon Medical in Spanish ( en Español ) is available also.
. Works seemlessly with any EMR Software, EHR Software and EMR Systems.
Call Toll-Free at: 888-775-3020 to talk to us about our products. We match competitors prices whenever possible. 415-775-3020 for International Callers - 800-775-3008 for Canada.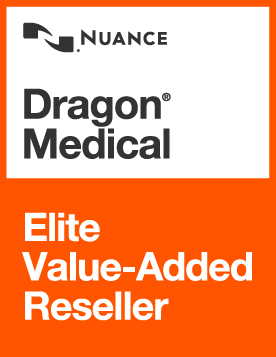 by Nuance
Manual Transcription

Dragon Naturally Speaking

Average cost per year Per doctor

$18,000

Dragon Medical Practice Edition 4

$1599.99

Average turnaround time per dictation:

UP to 48 hours

Instantaneous